Oasis - Champagne Supernova. Thank you 1995.
Many things will be said about George Carlin, who died yesterday at 71 years old. The only thing I can really say is add my personal experience with him.
I remember listening to his cassette tapes when I was around 12 or 13... my parents had left them out and I ran up to my room with them one day and couldn't stop listening to them. I got so fascinated that I memorized every line, every noise he made, every point he brought home with a punchline or a smile. The guy broke barriers. Not only was he genuinely hilarious, but he said things in front of millions of people that most would be afraid to say in front of a few. I mean, come on; one of his acts lead to a supreme court decision on free speech. How many people can say that? He was unapologetic, he was true to himself. He was a fucking rebel and along with Lenny Bruce and Richard Pryor, turned stand-up comedy from Three Stooges-esque physical comedy into something that was real, in your face, and stood for something. He once said "I think it's the duty of the comedian to find out where the line is drawn, and cross it immediately." He loved the human race and saw so much potential for us, and that's why he was so hard on us... he was like a tough father that always expected more out of you because he knew that ALL OF US knew better.
Not for nothing, but this man changed my life.   He taught me to be unafraid of who I was and what I believed in.  And although everyone has a hard time growing up, he made it that much easier because he put a smile on my face when no one or nothing else could.   I was lucky enough to see him live once, and it was a few mere days after my first serious girlfriend, who I was with for about 4 years, broke up with me. I was even supposed to go with her. His show was a bright ray of hope in what was one of the worst weeks of my life. I never met you George, but we were kindred spirits and I'm sure I'm far from being alone in that thought. Thank you for everything you ever did for me, and for us as a society and as a race. You will be sorely missed.
Danny Rocco has been dropping tons of news on us once again.
Show Me Action are in the running to open for Panic At The Disco this August in Australia. So if you want to help these guys get there (which I hope you do!) head over to http://www.myspace.com/patdtoursupport and click the middle blog. Then just leave a comment telling them that you want Show Me Action to play Brisbane (that's the city they are up to win) and their myspace url www.myspace.com/showmeaction
And they just were in the studio with Jesse of The Number 12 Looks Like You recording two brand new songs. Which should be on the space soon.
These dudes are also going to be shooting a video that will be dropping on MTV2 this fall. Hit the forum up for more info on what they are doing.
Oh yeah, you can read an interview With Justin Beck of Glassjaw/MerchDirect fame over here. He talks about how Roadrunner Records is  re-releasing Everything You Ever Wanted To Know About Silence without the band's approval, as well as some tidbits on the new album.
Lastly there is this band from the east end of Long Island called Myriad, and these guys play some pretty sweet jams. If you head over to www.myspace.com/myriadli you can check out the tracks they have up on their myspace, and if you like what you hear, then you'll be stoked to know they are going in to record a full length in August.
01. Misery Signals - Controller. This releases on July 22nd. Let me just warn you: It's phenomenal. 10/10.
02. Disturbed - Indestructible. Nothing has changed since I was in high school. Typical Disturbed album. 4/10 for the masses. 6/10 for nu-metal/Distrubed fans.
03. Slipknot are releasing their new album on August 26th. I can keep waiting for it. I can't even imagine they'd do anything new or good anymore.
04. Deftones are still working at their latest album, Eros. Chi Cheng had to say this about it on the official Deftones blog: "Its heavy as fuck with a shitload of groove 'n even though its been driving me crazy as it runs through my insomniatic brain, I am really excited! I always say this shit but I truly believe this album to be well worth the wait and appreciate all your support and kind loyalty." Well, there you have it. That works for me.
05. Unearth are working on their latest album with Killswitch Engage's Adam D.  as producer. I promise you it will sound amazing.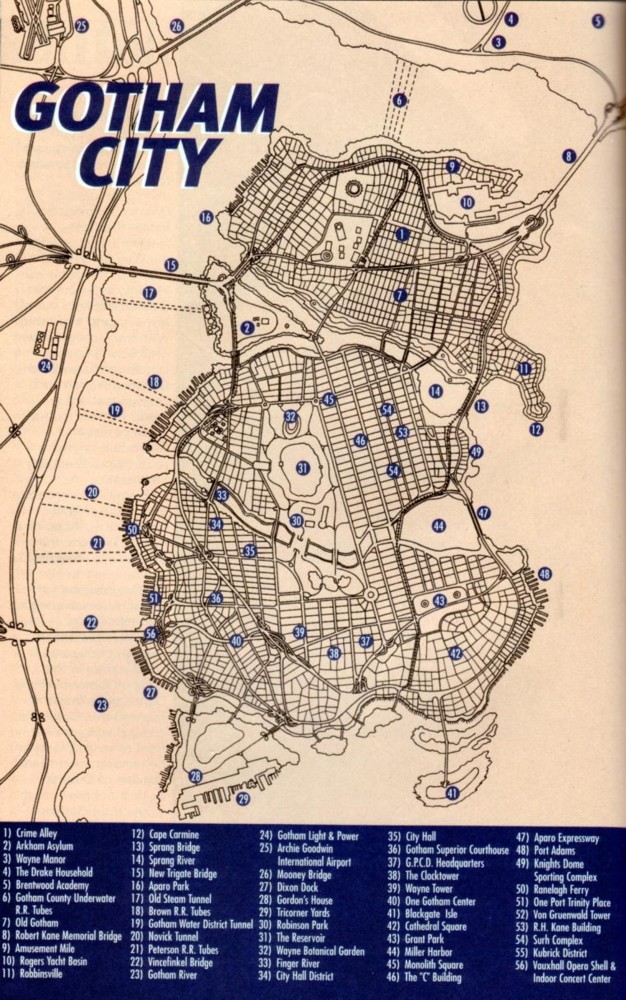 Be sure to check out the site for Gotham City Pizzeria. They really make the best pie in Gotham.
While you're there, be sure to look around a bit.
Greatness. Besides, there wasn't any news to post.
Nine Inch Nails are offering 5 free songs featuring artists from this summer's "lights in the sky" tour, including A Place To Bury Strangers, Does It Offend You, Yeah?, Crystal Castles, Deerhunter, and of course, Nine Inch Nails. You can get yours by going to http://dl.nin.com/lightsinthesky/signup and entering your e-mail address.
I personally listen to Does It Offend You, Yeah?, a dance-band of sorts, as well as 8-bit act Crystal Castles. I'm looking forward to hearing the other two.
So, the word on the street (no idea which street) is that "bad-ass producer" Ross Robinson will be joining up with Korn again for the latest album. It feels like Korn releases a new album every year these days. I suppose when you get to put out whatever you want, you can put out whatever that is. Now, I'm not one to speak really, since til this day I've bought every Korn album that has been released, sans the Greatest Hits because that'd just be silly.
If anything, I'm really psyched about this. There's no chance in hell that Korn will ever sound like what they did back in '94 and '96 when their self-titled and Life is Peachy albums were released, completely changing the rift in what I (as well as thousands of others) listened to. Ross Robinson produced both of those albums. Maybe he can take away the vocal effects from Jonathan Davis and show the remaining members what fans have been missing out on for the better part of a decade.
Yeah, I know. It's not gonna happen. Oh well. I'll still be buying it at the local Best Buy as soon as it's released.
At least I'll always have this memory of watching Who Then Now? for the first time.
Good times.